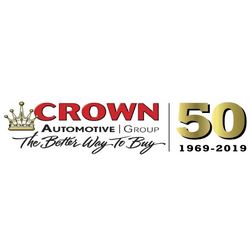 Crown Automotive Group
Auto Service Technician - Relocation To FL
Pittsburgh, PA
Full time, Part time, Per diem
Paid Tuition Reimbursement, Paid personal time, Paid holidays, Paid vacation, Flexible schedule, 401K / Retirement plan, Vision Insurance, Dental Insurance, Life Insurance, Health Insurance
Automotive Service Technicians - $10k Relocation / Bonus Package to Florida's West Coast with Crown Automotive Group!
This is your opportunity to turn that dream vacation into a way of daily life mild winters, breezy summers, living close to the beach, close to nature preserves, access to good hunting, theme parks, and year round fishing!
WE'RE OFFERING:
$10,000 Relocation Packages to move you and your Household to Florida!
UP TO $45.00 PER FLAT RATE HOUR!
Various Scheduling options, and overtime (time+1/2) opportunities
Transitioning to be an Automotive Technician? We have Crown Apprenticeship programs for entry level Techs!
We offer:
Flexible work schedules –
Full-time
Part-time
Flex-time
Highest flat rate pay-plans
Paid Time Off (PTO)
Up to 28 paid days off per year for tenured employees
Low cost/top rated employee medical, dental and vision insurance
Disability coverage
Short term
Long term
Life insurance
Flexible spending accounts
401k w/company match
Additional benefits include:
Air conditioned service bays
Fully equipped, state of the art facilities
Abundance of work with an expanding customer base
The stability of an established company
Opportunity for growth and advancement
Paid factory training and certifications
Opportunities to serve your community 
Crown Automotive Group, honored as a 2021 Tampa Bay TOP Workplace by our employees, is a family-owned and operated business with dealership locations in Florida, Tennessee, and Ohio. 
If you are committed to providing quality automotive service on today's most luxurious and technologically-advanced vehicles, then now is the PERFECT TIME TO JOIN the Crown Team as a Technician.
Qualifications
Qualifications for the Technician position include:
Vehicle service and repair experience, European vehicle service experience a plus!
Commitment to excellence in automotive service and repair
Dedication to your craft as a career
Manufacturer and/or ASE certifications are a plus
Graduate of automotive technical school is a plus
If these qualifications describe you, then APPLY ONLINE TODAY!
We look forward to working with you in building a rewarding career as a member of our Crown family.

EOE/DFWP
Work hours
Various Scheduling Options Available. Most service locations are closed on Sunday.
yawtwn78w7is
144340901